Meet
DEE
Spiritual Life & Relationship Coach
Kingdom Teacher
TV & Radio Personality
Dunamis Woman
Entrepreneur
Author
About Dee Collins
Davetta "Dee" Collins is an author, TV Talk Show & Radio Host, speaker, and spiritual life & relationship coach. She is passionate about guiding women and men on how to:
Understand their greatness and the power they possess.
Dig deeper in their faith through Kingdom teachings & implementing spiritual principles.
Transform their relationships through the power of God.
Bring healing & restoration to their life & legacy.
Davetta "Dee" Collins is the Founder of Dunamis Woman Enterprise, LLC a movement that guides women of faith through Kingdom Teaching, prayer, and coaching, so they may bring healing to their soul and transform their life & relationships through the power of God. Known for her slogan, "Dee Speaks…You Think!" She is a never before seen blend of boldness, strength, and power. Her life journey is a captivating mix of miraculous healing, resiliency, warfare prayer, and sacrifice– characteristics that have made her become a Dunamis Woman and ignites the movement behind the brand. She guides thousands of women on how to ignite their power within as they proclaim "I Am A…Dunamis Woman!"
Born and raised in Chicago, Illinois Dee daringly demolishes the box of religion and what a typical "Pastor" should be. She considers herself to be a "Spiritual Cardiologist" that challenges the core of men & women from any stage through Kingdom teaching. It is her heart's desire for God's people to be free to share their heart and receive real solutions for their real life problems as they gain a deeper understanding of the word of God as it relates to their Kingdom assignment.
Today, Dee is on a movement to bring healing to the souls of women and restoring the hearts of men. Whether people have been abused, broken, rejected, and damaged by relationships she is on a mission to build healthy relationships between man and women so they may transform their life and legacy.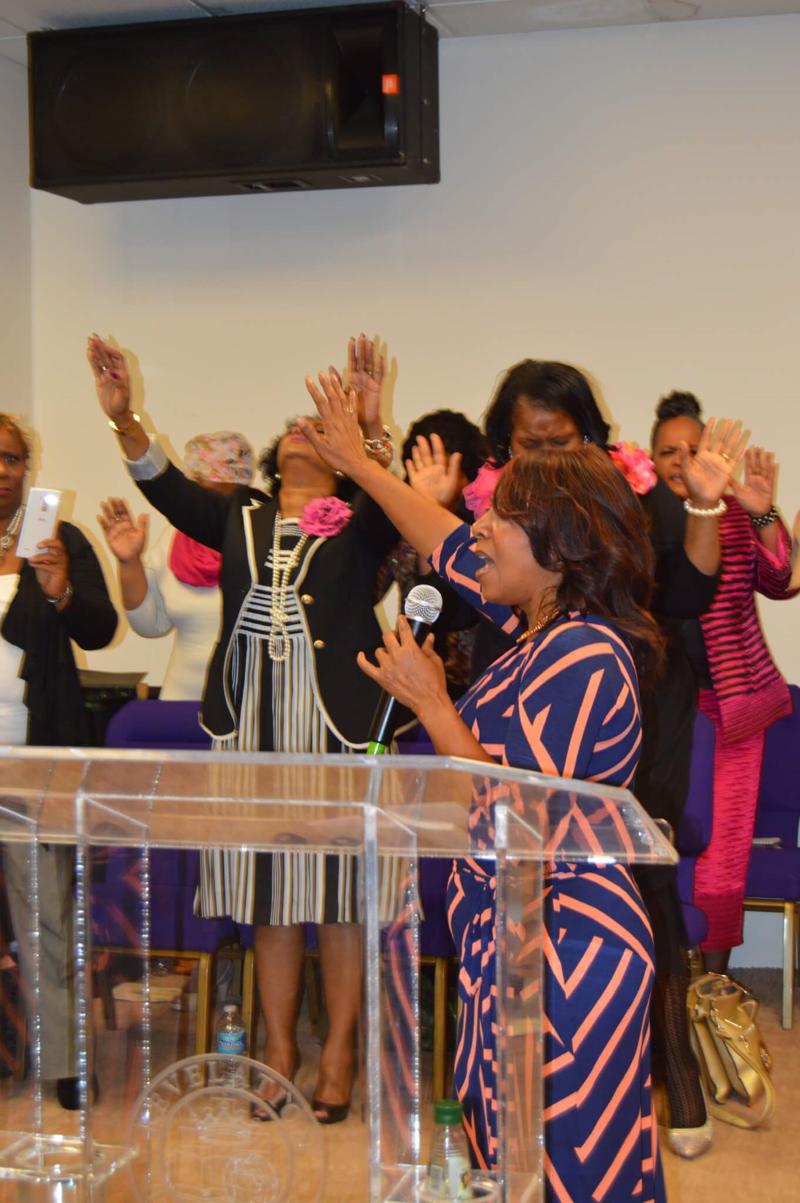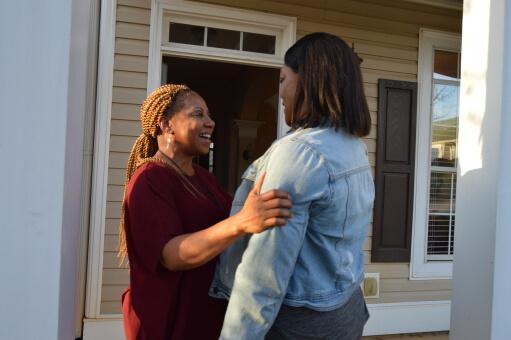 As her late mom use to say, "I'm not new here, I grew here!" Dee utilizes a blend of her spiritual wisdom, biblical background, life experiences, and clinical psychology to coach women and men through her Understanding Your Greatness Coaching (UYGC) Program. She guides her clients on "how to" apply key spiritual strategies & principles to their life in order to bring about the change they desire. A true servant leader at heart, Dee has availed her life as a spiritual mother to many as she implements her life slogan, "I live to teach…and I teach to live!" Most of her clients compare her to the young version of Mother Clara from the hit movie War Room as she teaches women how to activate the dunamis power of God through prayer & spiritual warfare to bring about a miraculous change within the earth.
Pastor Dee is called to something different
"She is called to travel the world speaking, writing books, and building multiple businesses. She is called to have an infrastructure like unto Oprah. She is breaking generational curses and turning them into generational blessings! She is warring not for herself but for others to come after her!"
-Tony A. Gaskins Jr.
Dee accredits most of her hot fire personality to her background where she ran a million dollar DCFS Welfare Agency housing young men throughout Chicago from the juvenile detention system. In this season of her life, Dee brought healing to gang bangers, juvenile delinquents, and people who were down trotted in the community. This way of life not only built her strong business acumen, but she developed a heart for black men and still raises the voice of men worldwide through her Real Awesome Men (R.A.M.) entities such as R.A.M. Magazine and Great Man Where Art Thou? Book & Online Conference.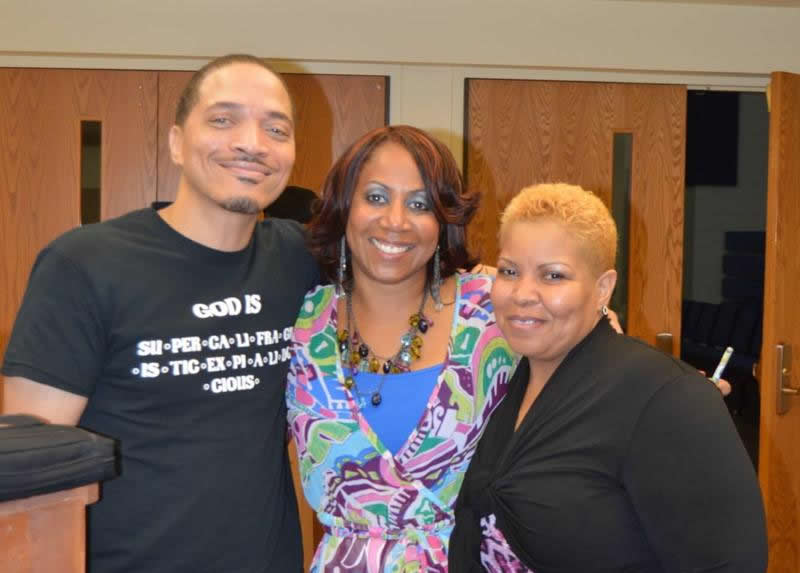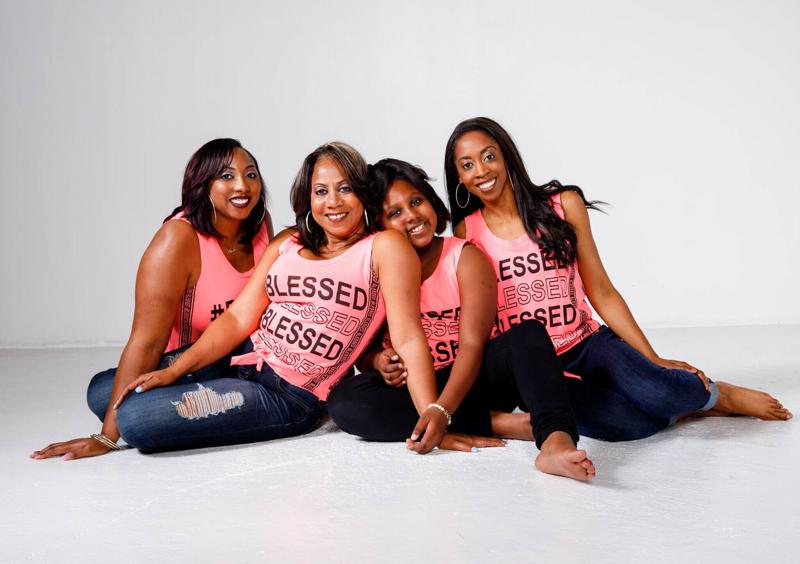 Dee understands the importance of developing change first within the home and then the nations. As a Mother and Grandmother, she built her enterprise with her legacy and the future generation in mind. After overcoming business failures, abuse, divorce, emotional turmoil and rebuilding life after 50 she took the brunt of many hardships so that her children don't have to. Her youngest daughter, Ariel serves alongside her as the Co-Owner of Dunamis Woman Enterprise, LLC. Her oldest daughter, Allison serves her behind the scenes as her licensed beautician and cosmetologist. Meanwhile, her granddaughter, Genesis reigns as the first Miss Dunamis Princess 2017 titleholder and let's her light shine through dance.
When Dee is not working or gone preaching, she enjoys spending time with family, playing her favorite gospel songs & listening to Myles Munroe on Youtube. She is always up for a good walk around the block, shopping and watching Family Feud, Queen Sugar, or Greenleaf while snacking on her favorite popcorn!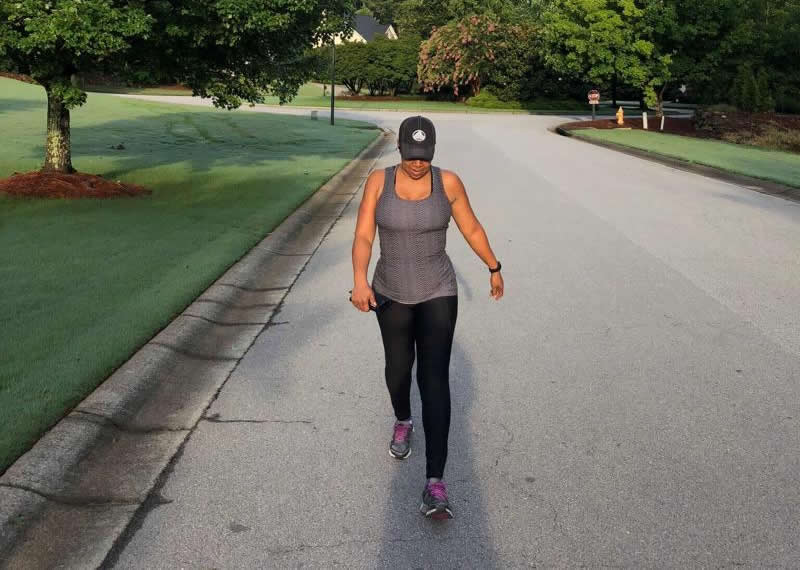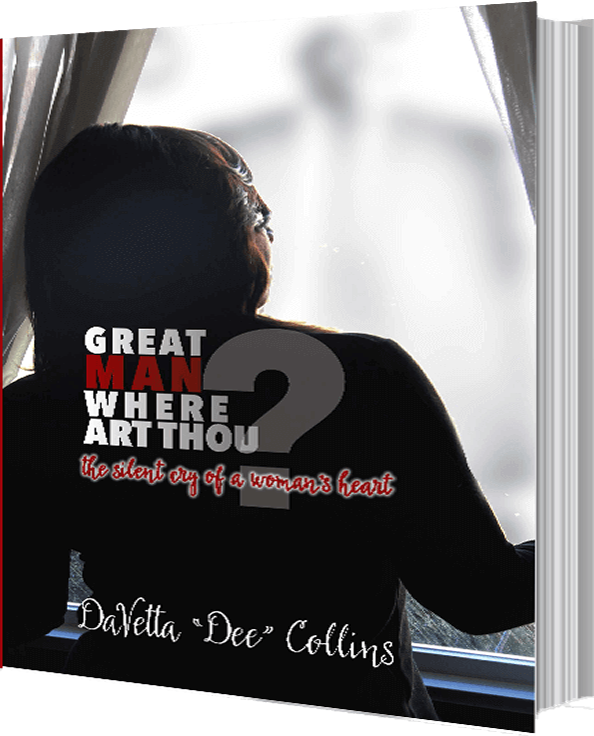 Great Man Where Art Thou? Book
Great Man Where Art Thou? The Silent Cry of a Woman's Heart is a book by Dee Collins that will ignite the heart of every woman; single, married, divorced or widowed.  This book empowers women who want live beyond being good and are ready to see themselves for who they really are; A Great Woman! It is a power tool to help them stand in their authenticity as a great woman and identify a good versus a great man.  GMWAT book reveals the mindset of great men! It encourages women to embrace their silent cry and shows them how to position themselves mentally, emotionally, physically and spiritually for the great men in their life whether it is their fathers, sons, brothers or husbands.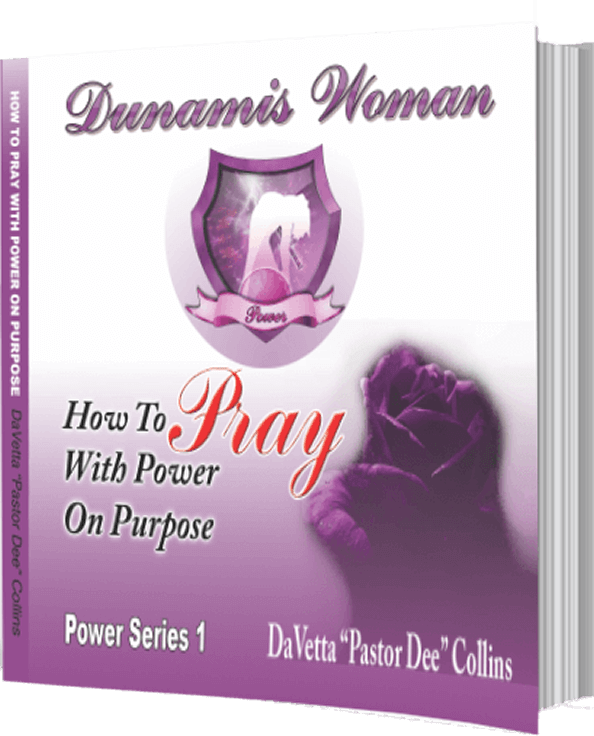 How to Pray with Power on Purpose Book
How to Pray with Power on Purpose: Dee wrote this book as a power tool to rapidly equip women for true intercession. This book will shift your entire paradigm pertaining to the power of prayer so that you may implement God's will and plans for your life! She guides you on how to utilize your pain to activate your power through prayer for your marriage, your family, your community, and your enemies.